Electromagnetic Compatibility testing is our business, our passion and our purpose. For the past 4 decades, CKC Laboratories has assisted thousands of manufactures in clearing the final hurdle before market: EMC certification.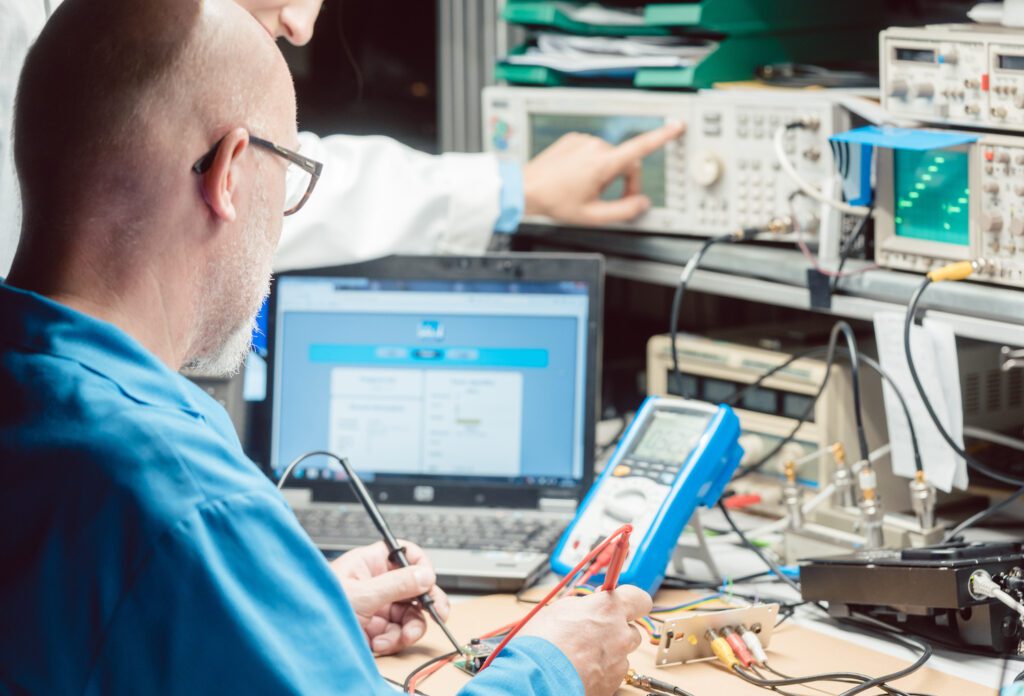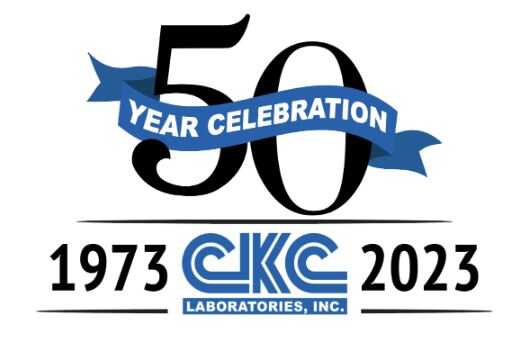 Because the dimensions of the EMC compliance hurdle are ever changing, manufacturers need a partner that is prepared to meet and overcome new challenges as they arise. At CKC, our meticulously prepared and properly equipped team of EMC compliance professionals is ready and able to help you reach your compliance objectives in time and on budget.
CKC's leading edge facilities provide our customers with increased accuracy, least possible risk and reduced test times. Customer specifications and international standards direct us to produce accurate, repeatable results that are not distorted by ambient RF noise and unpredictable reflections. To satisfy these demands, CKC's operates RF "zero ambient," full-scan height chambers and RF low-ambient Open Area Test Sites (OATS). To reduce the risk of over-testing, our immunity sites utilize the latest technology: fully anechoic chambers, which provide uniform RF fields.
Testing at CKC is also greatly enhanced by the use of EMITest™ Measurement Control Software, which automates many instrument tasks and collects test results for effortless merging into data sheets and test reports.
At CKC, our engineers are experts in the application of test standards, accredited test procedures, test equipment capabilities and effective EMC troubleshooting techniques. CKC engineers have a minimum BSEE
and / or a minimum of 5 years electronics experience. Our engineers are required to undergo continuing EMC education, keeping them current with new technology, standards, procedures and advances in EMC theory. CKC's high level of testing expertise, combined with efficient troubleshooting techniques allows us to address a wide variety of EMC challenges. Each of our locations is also staffed by one or more senior EMC engineers, capable of addressing any EMC challenge.
What is Electromagnetic Interference (EMI)? What is Electromagnetic Compatibility (EMC)? Why is EMC testing necessary?
EMI is emitted radiation and its effects – a phenomenon. EMC is a device's ability to limit the levels of unintentionally emitted EMI (that can harm other devices) and also a device's ability to operate normally when subjected to EMI. Therefore, EMC testing seeks to ensure that a product possesses the characteristic of Electromagnetic Compatibility (EMC): the ability to limit creation of EMI (Electromagnetic interference) and the ability to operate properly when subjected to EMI. Stated differently, EMC testing measures the level of EMI control found in a device, and therefore helps to ensure that unwanted effects are prevented.
This diagram explains the elements of an EMI problem.
Threats or Noise Sources include both licensed transmitters and the clock oscillators found in a multitude of modern electronics.
Coupling Paths are the mechanisms by which EMI is able to travel from source to victim. Coupling paths can be radiated, conducted (wire to wire), inductive, capacitive or magnetic.
Victims or Receivers consist of actual telecommunication type receivers, digital logic, sensitive video and other analog amplifiers, voltage sensing circuits and others that are affected by EMI.
MC testing is divided into two main categories
Emission Testing examines the unwanted generation of electromagnetic energy by the
threat or noise source.
Susceptibility or Immunity Testing gauges the ability of the victim or receiver
equipment to operate correctly in the presence of electromagnetic disturbances.
Emissions tests generally include radiated, AC mains conducted, harmonics and flicker.
Susceptibility or Immunity tests generally include radiated, conducted, ESD, electrical fast transients, lightning transients, surge, voltage dips/variations/short interruptions, and magnetic.
Click on one of the following links to learn more about CKC's specific EMC Testing capabilities.