Avionics and Aerospace EMC Testing
To be successful in avionics/aerospace EMC testing, CKC is committed to three things. First, we have invested and continue to invest in state of the art susceptibility and emissions test equipment. Second, we have hired, trained and retained a highly competent engineering staff, experienced in the intricacies of avionics EMC testing.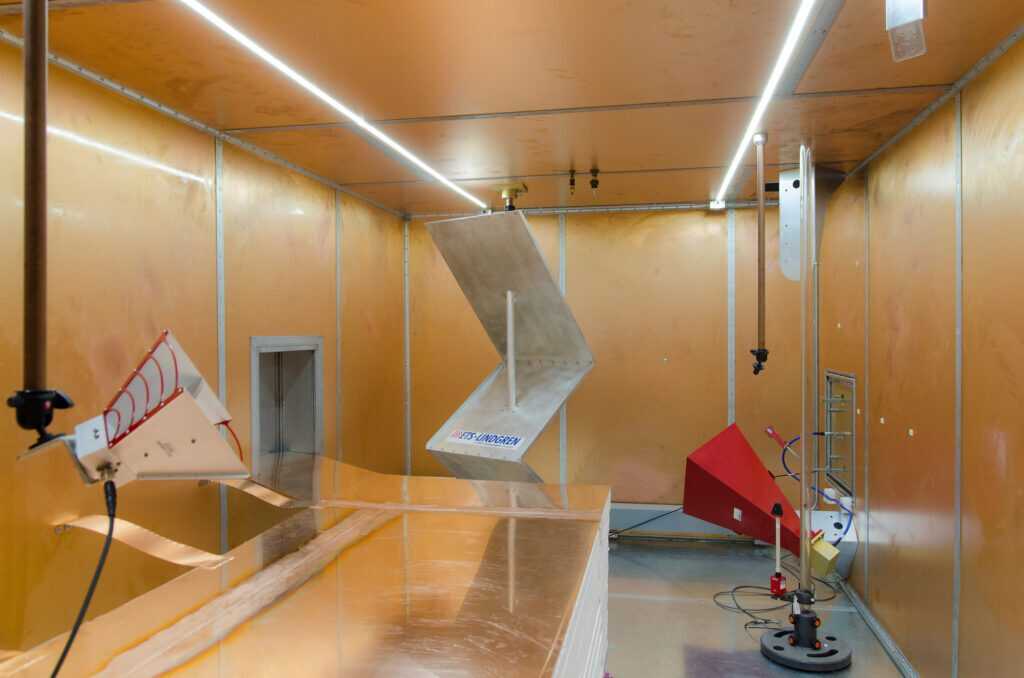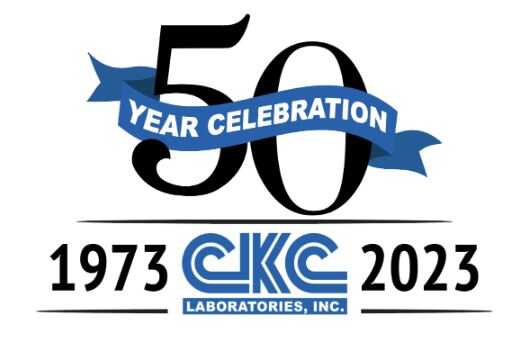 Our testing staff has performed successful qualification tests on thousands of avionics systems to DO-160, Boeing, Airbus and customer generated specifications. Our absolute commitment to customer satisfaction means that we will work closely with you through the entire EMC qualification process, providing timely and effective assistance.
Our Fremont, Chatsworth, and Canyon Park facilities are specially configured for Aerospace EMC testing. Capabilities include: RTCA DO-160 with radiated susceptibility testing available for Section 20, 200 V/m, 10 kHz to 18 GHz (HIRF testing available up to 3,000 V/m). Testing capabilities include: RTCA DO-160 with radiated susceptibility testing available for Section 20, 200 V/m, 10 kHz to 18 GHz (higher radiated fields at specific frequencies and distances). Other capabilities include Boeing D6-16050-2/3/4, Boeing D200Z001, NASA EMC requirements, and other aerospace EMC requirements. CKC also offers diagnostic testing for low-level current injection testing.
Aircraft Manufacturer Specific Requirements
CKC's MS-MB Lightning Test System also performs the latest Boeing and Airbus lightning-induced transient requirements. These include Boeing D6-16050 Landing Gear Level, Airbus ABD0100.1.2 G Landing Gear Level and Airbus specific Cable Bundle Impedances including waveform 5A up to 2,000V / 2,000A.
Lightning Transient Testing
CKC's Canyon Park, Fremont, and Chatsworth EMC test centers offer complete, multiple stroke, multiple burst lightning transient testing. Our equipment is the latest in automated, commercially available test sets, offering aerospace manufacturers a high level of quality and repeatability. Our capabilities include up to Levels 1-5 requirements for DO-160E Section 22 as well as the newer Waveform 6 multiple burst requirement.
High-Intensity Radiated Field (HIRF) testing, found in Section 20 of DO-160, is applicable to aircraft external components and many flight-critical components being placed on composite skinned, commercial aircraft. Our capabilities include DO-160E, Category K, and DO-160F&G, category G. These test levels, up to 3,000 V/m, can be met for EUTs 32 cu. ft. or smaller. We can provide higher levels, of up to 7,000 V/m (Cat. L), for some smaller, highly reflective EUTs. Please note: our field strength calculations are made with a realistic 6 dB of EUT loading, not an empty room.
The reverberation chamber at CKC Canyon Park (Washington) is a copper-lined, 10' x 18' x 8' shielded enclosure with vertical z-fold paddles capable of both the mode-tuned and mode-stirred DO-160 procedures. The test volume of our room is 4'W x 10'L x 3'H. Our facility is equipped with all-new, robust amplifiers and TWTs for maximum reliability and facility up-time. Finally, the very latest in software automation from Nexio ensures that HIRF testing at CKC is performed with maximum efficiency, saving your test program time and money.