CKC Laboratories, Inc, was founded by the late Chris Kendall and MarDell Kendall in 1973. Over the decades, CKC's success in all three aspects of EMC compliance (design, testing, and certification) has brought growth, stability and a reputation for EMC service excellence.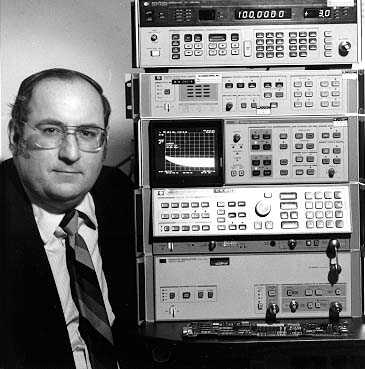 Prior to the advent of CE marking, CKC was one of the first U.S. firms to assist mainframe computer manufacturers in gaining VDE 0871 emissions compliance and ESD hardening for their products.
CKC operated some of the first FCC listed, Open Area Test Sites (OATS). Our staff regularly operated sites around the clock, assisting the information technology equipment industry in meeting the new requirements.
CKC was the first US-based laboratory to be accredited by a European evaluator to EN45001. Our ground-breaking experience in testing transmitters to European requirements enabled us to then be approved as one of the first US based notified bodies under the R&TTE directive.
CKC was the first third party EMC lab to offer lightning transient and HIRF testing in the Pacific Northwest.
CKC has been and remains on the cutting edge of automotive component testing on the West Coast.
In 2000, CKC was appointed as a Telecommunication Certification Body (TCB), approving product certifications on behalf of the FCC.  Shortly thereafter, CKC was also designated as a Notified Body for Europe and as Conformity Body (CB) by Industry Canada.
Our tireless dedication to meeting our clients' needs is demonstrated most clearly by our actions. We continue to invest heavily in testing capabilities required by our clients.  Each year, CKC engineers go above and beyond what is asked of them by management, working thousands of hours, after hours, to assist our clients and meet marketing deadlines. Today's CKC engineers are truly the protégés of Chris Kendall, each possessing a passionate dedication to solving EMC challenges and fulfilling our clients' certification needs.
Although our founders have both passed, they left us with a legacy of absolute dedication to meeting clients' needs.  The familiar scene of Chris working late, sleeves rolled-up, tackling a difficult problem is a service benchmark we measure ourselves against every day. Chris' unwavering commitment to meet clients' needs is perpetuated today by the leadership and staff of CKC Laboratories.