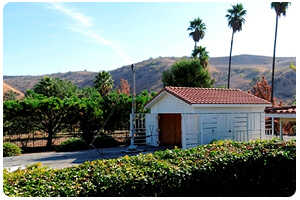 All CKC test facilities are accredited to ISO Guide 17025 by A2LA. Click here for a listing of all CKC accreditations and agency listings.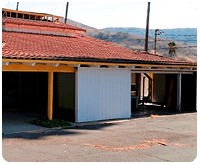 Brea Site A OATS (Open Area Test Site)
Brea Site A is an Open Area Test Site (OATS). The primary focus of Site A is RF emissions and transmitter performance testing for FCC, IC, CE mark, VCCI and CISPR. The low ambient environment and compact size of Site A makes it ideal for providing fast, accurate readings for both compliance and pre-compliance testing.
Commercial emissions testing for FCC, Canada, CE mark, VCCI, CISPR, AS/NZS
Item
Specification
Comments
Range Length
3 and 10 meters
Lab Door Size
15′ wide x 7'6" high
Turntable Diameter
4'10"
Flush-mounted
Turntable Weight Capacity
2,200 lbs.
Cable length needed for isolation
of EUT support
25'
Loading dock accessible
No
Ramp accessible
Yes
Water and compressed air
Upon request
Notify CKC prior to testing
Single phase power
120VAC @ 60Hz; 20 Amp
230VAC @ 60Hz; 30 Amp
120VAC @ 50Hz, 20 Amp
230VAC @ 50Hz; 18 Amp
Three phase power
Other Power