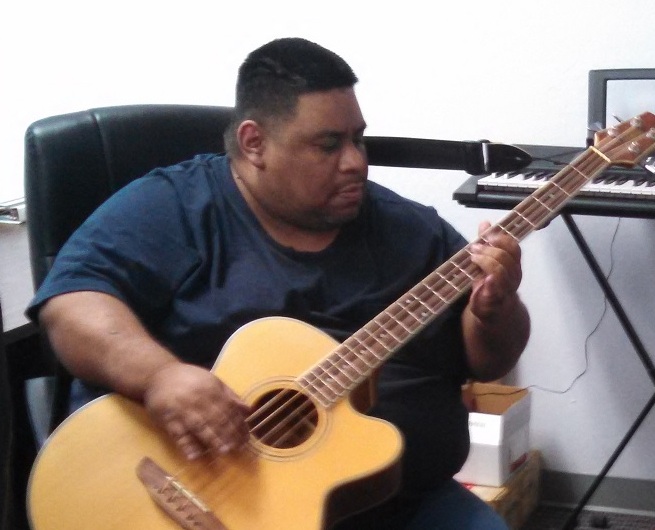 Norberto Gamez graduated in December 2004 from ITT with an Associates of Science degree in Computer Electronics Engineering Technology. He started with CKC Laboratories in February of 2005. Norberto was a valuable and hardworking member of the CKC-Fremont Team. His knowledge of standards and the business grew over the years and he became someone that newer staff members, who are training, looked up to for guidance. Norberto was going on 13 years of employment with the CKC family and was very loyal. His loyalty also was proven every day before and after work as he labored through the insanely long drive back and forth to Manteca. "I remember him explaining how he made it a game to work around slow traffic with backroads and traffic apps. In my mind, that would be the only way to survive that commute – to make it fun," recalls Todd Robinson, a Director at CKC.
When Norberto first started, he didn't have a car. He frequently took taxis to the Bart Station, hopped on a train and then met up with his uncle to car pool. This was an everyday thing for Norberto when he first started. When he had to work late, he did so willingly and would even spend the night in Fremont when he missed his train to get back home. No matter if he stayed the night or had to get up early and make the drive back to work, he was always ready to go by 8am and greeting his customers. Norberto was liked and loved by the customers and CKC staff.
"There would be nights when we didn't have after hours customers but all of us stayed late anyway just to play a few songs on the guitar. Norberto had a love for music and he had a big part in my love for the guitar," says Benny Lovan, CKC's Northern California Manager. He continued, "as I got better at the guitar, we would go out to a sound studio and we played and recorded our jam sessions. As employees came and left CKC-Fremont, anyone with musical talent or that loved to listen became involved with our jam sessions."
Norberto has touched so many of us with his fun personality and would laugh with all of us often. His sudden loss on the December 27, 2017 was and will be difficult for his family and his CKC work family. He will be missed by all of us but never forgotten.